Lead generation brings new leads to you!
Lead generation holds the key for you and your business growth. Lead generation is really qualifying businesses to see if they look like they might be a good fit for your services and getting them interested. Lead generation really means that you've got plenty of new businesses in your sales pipeline that could become clients for you.
How are leads qualified?
When qualifying a lead, some of the factors that you want to look at are:
Frequency - The number of times is being serviced per week. You want on-going regular accounts with consistent revenues. Frequency of janitorial services is one indicating factor.
Square footage - You'll want new businesses that have a certain amount of square footage, so that you'll know that the client will be profitable for you. One of the easiest ways to do that is to ask and inquire about the square footage.
Needs and concerns - You'll want to make sure that the business has a true need and possibly some dissatisfaction with their current janitorial services company. Often businesses are locked into working with a cleaning company simply because the process of change can be too difficult. But knowing that they have a sincere need and a service issue with their existing vendor opens the door for you.
Ready to learn more?
Lead generation is really the key tool to generating new revenues. It means that you have a constant supply of new leads (or possible clients) that are interested and qualified to work directly with you.
For more information about lead generation, please complete the intro kit request and we'll get emails out to you with specific information about how to grow your business.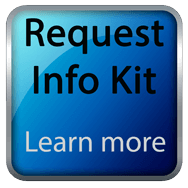 Top
© 2019 Leads for Commercial Cleaning