Leads For Commercial Cleaning, specializing in Janitorial Inside Sales, is ready to help you grow your cleaning business.
The generation of consistent leads can be difficult with or without a steady staff who understands the pitfalls of business. The professionals at Commercial Cleaning Company will make cold calls using techniques to build leads into appointments on a continuous basis. The Simple Steps for Strategy will assist us in obtaining a better revenue for you.
Simple Steps for Strategy
So, you are ready to grow your business, but are wondering where to start? Let's start by looking at the puzzle pieces that become your strategy for bringing in new business.
Questions to ask yourself:
Am I making enough cold calls and getting enough leads?
What is my vision for the company? How will I achieve my goals?
Is there a cold calling company that can help me achieve my goals?
What makes my janitorial company unique?
For each new appointment, what questions should I ask so I know if they are good fit for me?
Who are my best clients and how will I find them? Which businesses are best to call?
How can I kick off a campaign for new leads and sales appointments?
You are just one step away from putting all the puzzle pieces together to grow your business. Request your intro kit today.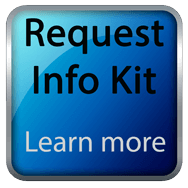 Top
© 2019 Leads for Commercial Cleaning